Thanks for checking out my page!
I'm Chris and I make games, music, and pixel art.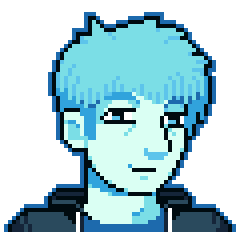 I got my start in games trying to build a MUD using notepad and a copy of "Sams Teach Yourself Java in 24 Hours". When that didn't pan out, I took a 15 year detour to play music before learning Unity in 2016 and here we are.

Wanna drop me a line? Check out my website ✌️😎
Twitter | Twitch | YouTube | Instagram